COACHING 3-5-2 TACTICS - 125 TACTICAL SOLUTIONS AND PRACTICES
Kód:
763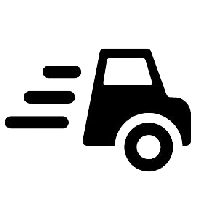 Garancia doručenia
nepoškodeného tovaru

Originálne produkty
Predaj nových a originálnych produktov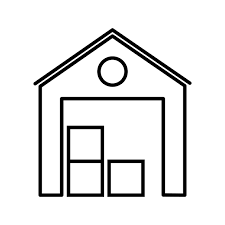 TOP produkty skladom
Množstvo produktov, ktoré sú skladom odosielame do 24 hodín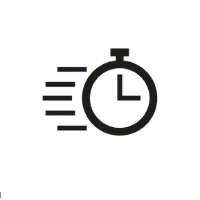 Doručenie do druhého dňa
na akúkoľvek adresu
Podrobný popis
This fantastic FULL COLOUR book is a comprehensive resource for coaching the 3-5-2 formation at all levels. The level of detail and tactical solutions included will help you emulate how top coaches, such as Antonio Conte (inter) and Nuno Espírito Santo (Wolverhampton Wanderers), use the 3-5-2 to great success.
The 3-5-2 formation has been deemed by many to be a defensive system, but this is not the case. A system of play is not universally attacking or defensive - it is the interpretation of the coach that determines the characteristics of the team's play.
This book outlines the 3-5-2 formation as an expansive possession based system, which focuses on playing through the lines of the opposition and utilises the wing backs as an attacking outlet in wide areas.
This will enable you to:
Optimise your team's tactical awareness and performance
Counteract the opponent's positioning, organisation and decision making
Coordinate and solve specific game situations in a flexible way
Train these patterns of play repetitively, so that the players' reading of the game becomes automatic
This book includes:
Tactical Strengths and Weaknesses of the 3-5-2 Formation
3-5-2 Tactics Against Different Formations (4-4-2, 4-2-3-1, 4-3-3, 4-3-1-2, 3-5-2 and 3-4-3)
Overcoming the First Line of Pressing (Build-up Play from the Back)
Moving the Ball in Between the Opposition's Midfield and Defensive Lines
Playing in Behind the Opposition's Defensive Line
Defensive Organisation and Pressing
Organisation of the Defensive Line
41 Practices and Variations to Apply Tactical Solutions with the 3-5-2
Learn to "Coach The 3-5-2" with 125 Tactical Solutions and Practices in All Phases and Against Different Formations



160

Pages
FULL COLOUR

Print
84

Game Situations
41

Practices
U15-Pro

Level

Chapter 1: Tactical Strengths And Weaknesses Of The 3-5-2 Formation:

the first chapter provides an analysis of the 3-5-2 system, with reference to the strengths and weaknesses in the attacking and defensive phases.

Chapter 2: 3-5-2 Tactics Against Different Formations:

The main part of the book (chapter 2) is focused on examining the 3-5-2 system against many different formations in both phases:

4-4-2
4-2-3-1
4-3-3
4-3-1-2
3-5-2
3-4-3

For the attacking phase, 3 different situations are examined:

Overcoming the First Line of Pressing (Build-up Play from the Back)
Moving the Ball in Between the Opposition's Midfield and Defensive Lines
Playing in Behind the Opposition's Defensive Line

For the defensive phase, 2 different situations are examined:

Pressing and Defensive Organisation
Organisation of the Defensive Line

Chapter 3: Training Session Examples:

Finally, in the last chapter, we organise our 3-5-2 tactical practices into 8 specific training sessions:

Build-up Play from the Back
Playing Through the Lines
Switching Play
Playing in Behind the Defensive Line
Combined Movements of the 2 Forwards
Transition from Attack to Defence
Aggressive Pressing
Organisation of the Defensive Line

Coach's at all levels can use these practices with their team and adjust them according to the conditions they have (time, space, characteristics of the players etc.)

84 Tactical Game Situations and Solutions include:

Wide Centre Back's Options to Play Through the Opposition's Midfield when Pressed by the Opposing Winger
The Wing Back Decides Whether to Play in Behind or Pass Inside Based on the Opposition's Pressing
Defensive Midfielder's Options to Play Through the Opposition's Midfield when Dribbling Through the Centre
Central Midfielder's Options to Play in Behind the Defensive Line After Receiving Between the Lines
Wing Back Moves to Press the Opposing Full Back and the Central Midfielder Provides Cover
The Winger's Combination Play in the Final Third to Receive or Play in Behind
Maintaining a Numerical Advantage at the Back and Defending the No.10 Against the 4-3-1-2

41 Practices & Variation including:

Build-up Play from the Back in a Dynamic 8 (+GK) v 6 Game
Playing Through the Lines in an 8v8 Game with 6 Mini Goals
Switching Play in a 3 Zone Conditioned Game with 4 Mini Goals
Attacking Interplay, Playing the Final Pass and Timing Runs in Behind the Defensive Line
Combined Movements of the 2 Forwards in a Passing Warm-up
Fast Transition from Attack to Defence in a 3 Zone Conditioned Game
Aggressive Pressing High Up the Pitch to Stop Build-up in a Dynamic Conditioned Game
Dodatočné parametre
Kategória

:

Knihy
Záruka

:

1 rok