COACHING 4-3-3 TACTICS - 154 TACTICAL SOLUTIONS AND PRACTICES
Kód:
781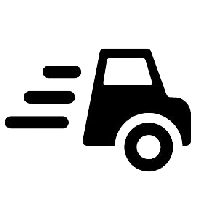 Garancia doručenia
nepoškodeného tovaru

Originálne produkty
Predaj nových a originálnych produktov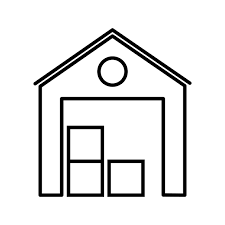 TOP produkty skladom
Množstvo produktov, ktoré sú skladom odosielame do 24 hodín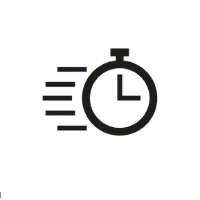 Doručenie do druhého dňa
na akúkoľvek adresu
Podrobný popis
Coaching 4-3-3 Tactics
154 Tactical Solutions and Practices
Learn to "Coach The 4-3-3" with 154 Tactical Solutions and Practices in All Phases and Against Different Formations
This fantastic FULLCOLOUR book is a comprehensive resource for coaching the 4-3-3 formation at all levels. The level of detail and tactical solutions included will help you emulate how top coaches, such as Pep Guardiola, Maurizio Sarri and Jürgen Klopp use the 4-3-3 to great success.
This book is written by Massimo Lucchesi, a tactical expert with many top selling books, most recently winning the prestigious Italian FA (FIGC) Award for "Best Coaching Book" 2018 ('Liquid Organisation,' 2018 Allenatore.net) and has conducted over 100 football coaching tactics seminars across the world.
Massimo never stops learning and has observed the training sessions of some of the best coaches in the world, such as Carlo Ancelotti, Luis Enrique, Antonio Conte, Pep Guardiola, Maurizio Sarri, Diego Simeone + many more.
This book goes into great detail to show the movement of all players within the 4-3-3 formation in all phases, tactical situations and against different formations. This will enable you to see all the solutions, in order to optimise your team's tactical awareness and performance.
Tactical solutions are provided for all game situations, in relation to how to counteract the opponent's positioning, organisation and decision making.
This book will teach you to coordinate and solve specific game situations in a flexible way with many different options and tactical solutions. As a coach, you can train these patterns of play repetitively, so that the players' reading of the game becomes automatic and the team is quickly able to recognise and find the best solutions to solve every conceivable tactical situation.
This book includes:
Goalkeeper's Distribution from Goal Kicks
Build Up Play to Counteract Different Types of Pressing
Build Up Play Against Different Formations
The Creating Phase
The Finishing Phase
The Defensive Phase
How to Organise Training Sessions
25 Practices to Apply Tactical Solutions within the 4-3-3 in All Phases
Learn to "Coach The 4-3-3" with 154 Tactical Solutions and Practices in All Phases and Against Different Formations



200 Pages

FU

LL

CO

LO

UR

Print
129 Game Situations
25 Practices
U15-Pro Level

A well-organised team, in which all players know how to recognise different tactical situations and support each other, is able to enhance the characteristics of the individual and allow them to produce higher quality performances. However, technically skilled players still need to be able to communicate with each other and interact effectively. This shows how important the organisation of the game is.

The aim of the book is to highlight the principles that coaches must know and use to organise the modern game system. Learn to create a fluid and flexible environment where players know how to recognise tactical processes and relate to each other within shapes and geometric structures, to solve specific tactical situations within different areas of the pitch.

129 Tactical Game Situations and Solutions include:

How to Build Up Play Against 2 Forwards and a No.10
Using a "Link Player" to Get Around the Pressing of Our Centre Back Against 1 Forward
Using the Forward as a "Link Player" to Pass to the Winger
Switch Play to Attack on Opposite Side: Tactical Solution Against Teams That Withdraw into their Own Half and Defend Deep
Playing In Between the Midfield and Defensive Lines: Exploiting Pressing Depending on the Opposing Players' Reactions
The Winger's Combination Play in the Final Third to Receive or Play in Behind
Counteracting Opponent's Movements In Various Zones and Pressing Types

25 practices including:

Goalkeeper's Distribution and Build Up Play from the Back in a 7 (+GK) v 6 Dynamic Game
Ball Circulation to Exploit Wide Areas in an 8 v 4 Zonal Tactical Practice
Possession Play + Fast Attack in Behind the Opposition's Defence in a Dynamic Practice
Pressing to Win the Ball High Up the Pitch in a Dynamic 6 v 7 (+GK) Game
Build Up Play from the Back to Finish in a Dynamic Tactical Game
Creating an Opening and Passing in Behind in a Dynamic 4 Zone Game
Dodatočné parametre
Kategória

:

Knihy
Záruka

:

1 rok