JÜRGEN KLOPP LIVERPOOL ATTACKING TACTICS - TACTICAL ANALYSIS AND SESSIONS TO PRACTICE KLOPP'S 4-3-3
Kód:
754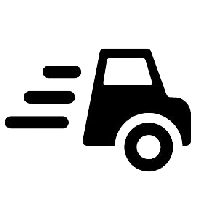 Garancia doručenia
nepoškodeného tovaru

Originálne produkty
Predaj nových a originálnych produktov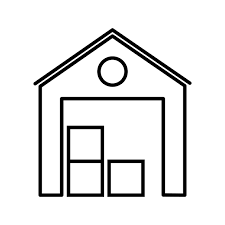 TOP produkty skladom
Množstvo produktov, ktoré sú skladom odosielame do 24 hodín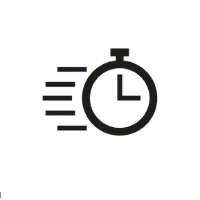 Doručenie do druhého dňa
na akúkoľvek adresu
Podrobný popis
This FULL COLOUR book provides a tactical analysis of Jürgen Klopp 4-3-3 Attacking Tactics (70 Tactical Examples) for you the coach to learn from one of the best coaches in the world.
Michail Tsokaktsidis is a UEFA 'A' Licence Coach and has used the analysis of Liverpool's attacking play to create 15 Full Training Sessions (72 Practices and Variations), so you the coach can implement Jürgen Klopp and Liverpool's 4‐3‐3 tactics into your training sessions.
The aim of the book is to teach you how Klopp's Liverpool team create chances and score goals using many variations of 11 Tactical Solutions (70 tactical examples) against different opponents, which they used to become a dominate attacking force in Europe, winning the UEFA Champions League and Premier League titles.
Jürgen Klopp Liverpool Tactical Analysis (11 Attacking Solutions):
Build-up Against a High Press

and Play Forward Quickly
Break Through Pressing and Play

in the Space Between the Lines
Long Passes in Behind

with All Opponents Behind the Ball1
Switch Point of Attack to Weak Side

of Ball Oriented Opponents
Switch Play to the Full Back

on the Weak Side for Early Cross
Technical Lofted Passes into the Box

Against Deep Defences
Combination Play with a Third Man Run

Against Organised and Deep Defences
Attacking on the Flanks

Against Deep and Compact Defences
Exploit Free Spaces in the Opposition's Half

During a Counter Attack from the Low Zone
Exploit Unbalanced Opponents

in the Transition to Attack from the Middle Zone
Fast Break Attack

After Winning the Ball in the High Zone
During the 2018/2019 and 2019/2021 Premier League seasons combined (76 matches), Jürgen Klopp's Liverpool team have a record of 62 wins, 10 draws, and only 4 losses, and have scored an incredible 174 goals.
Emulate, Practice and Apply Jürgen Klopp's Attacking Tactics to Score More Goals and Dominate Matches

212

Pages

FULL COLOUR

Print
70

Tactical Analysis
15

Sessions (72

Practices)
U14-Pro

Level

Each Tactical Situation has analysis of Jürgen Klopp Liverpool attacking tactics and is followed by a full training session to help you input the tactics into your training sessions for your team.

Tactical Analysis and Session Topic Examples:

Build-up Against a High Press and Direct Forward Pass in Behind the Defensive Line
Break Through Pressing and Play in the Space Between the Lines
Switch Play to the Full Back on the Weak Side via Centre Back/s + Early Cross
Combination Play with a Third Man Run Against Organised and Deep Defences
Exploit Unbalanced Opponents in the Transition to Attack from the Middle Zone

Practice Examples:

Build-up Against a High Press and Pass to Forward + Finish Quickly in a Position Specific 2 Zone Game
Break Through Pressing and Play in Between the Lines in a Position Specific Functional Game
Possession Play + Switch Play to Opposite Side in a 6 v 6 (+6) Dynamic 3 Zone Transition Game
Combination Play with a Third Man Run in a Technical Passing Practice
Win the Ball in the Middle Zone and Fast Break Attack in a 3 Zone Dynamic Transition Game
Dodatočné parametre
Kategória

:

Knihy
Záruka

:

1 rok